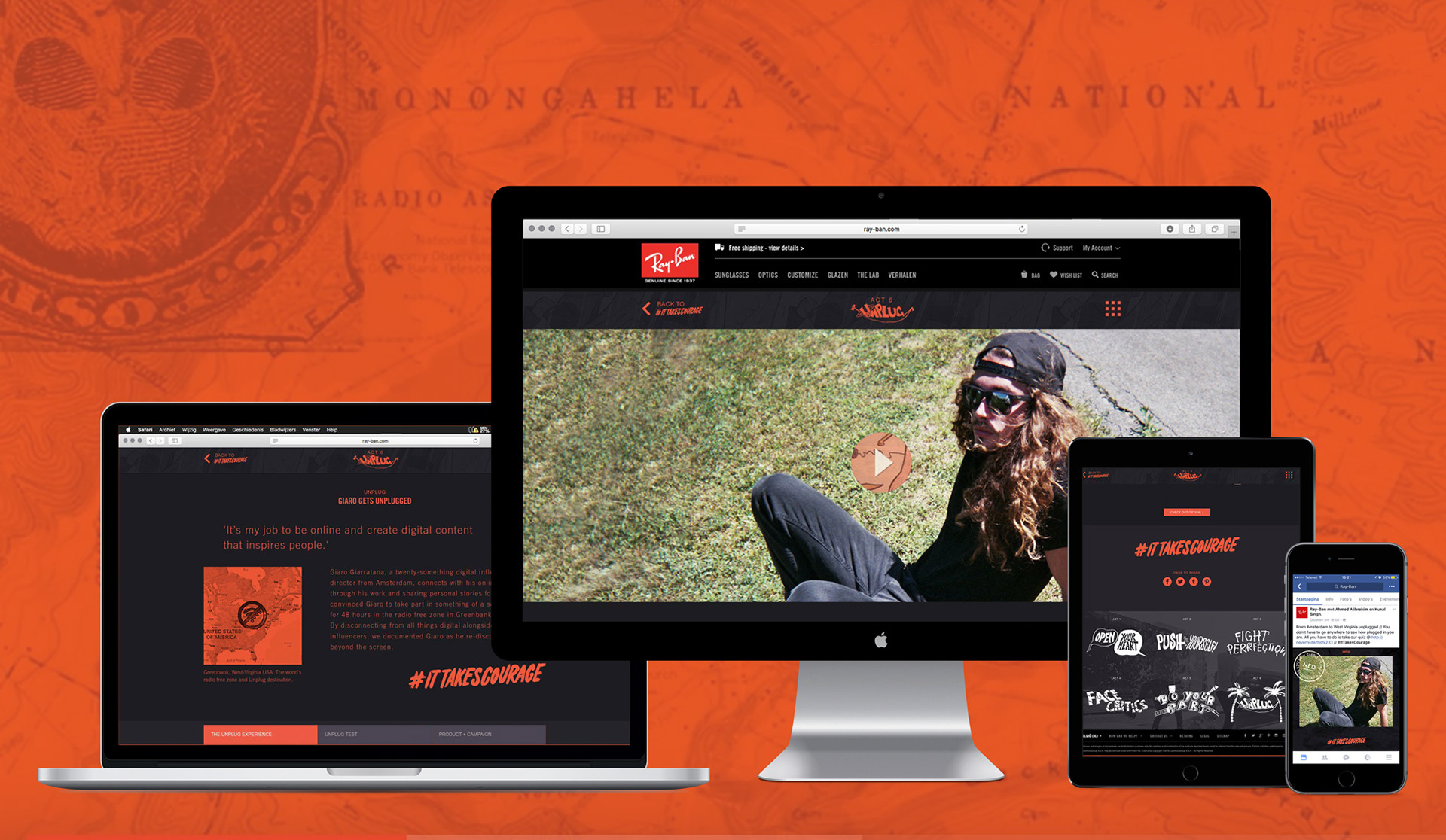 _
Remember learning to ride a bike? The fear when you thought you could fall, and then that feeling when you didn't? Yeah. That. Over the next six months, discover six courageous acts on Ray-Ban.com that inspire and encourage all kinds of courage. It's easy enough to coast through life without breaking a sweat, but deep down we know that life begins at the end of your comfort zone.
_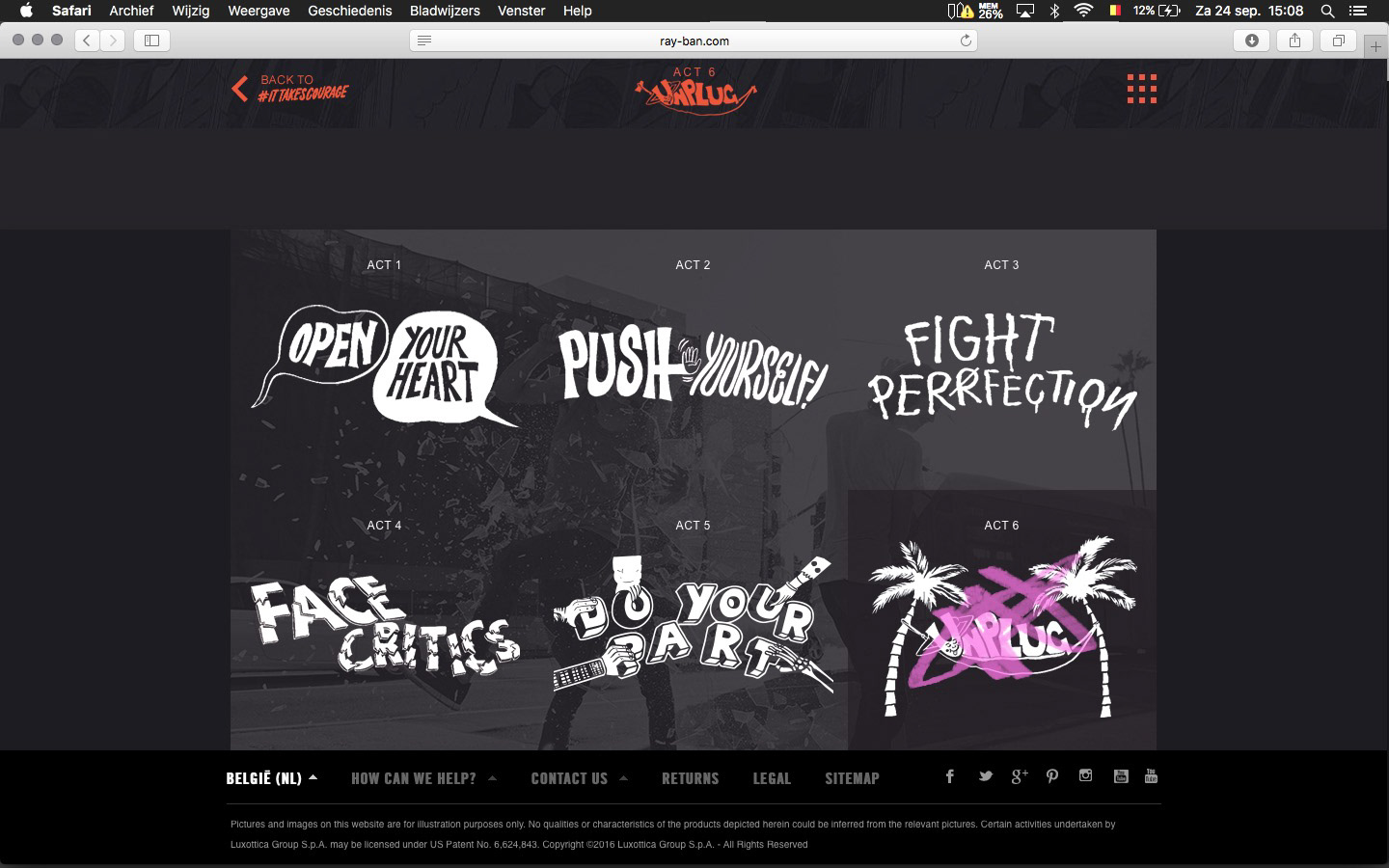 _

For 48 hours seven online influencers and digital content creators from around the world lived without likes, comments or follows. With only analog tools at their disposal, they documented, created and reflected on their Unplug experience.

_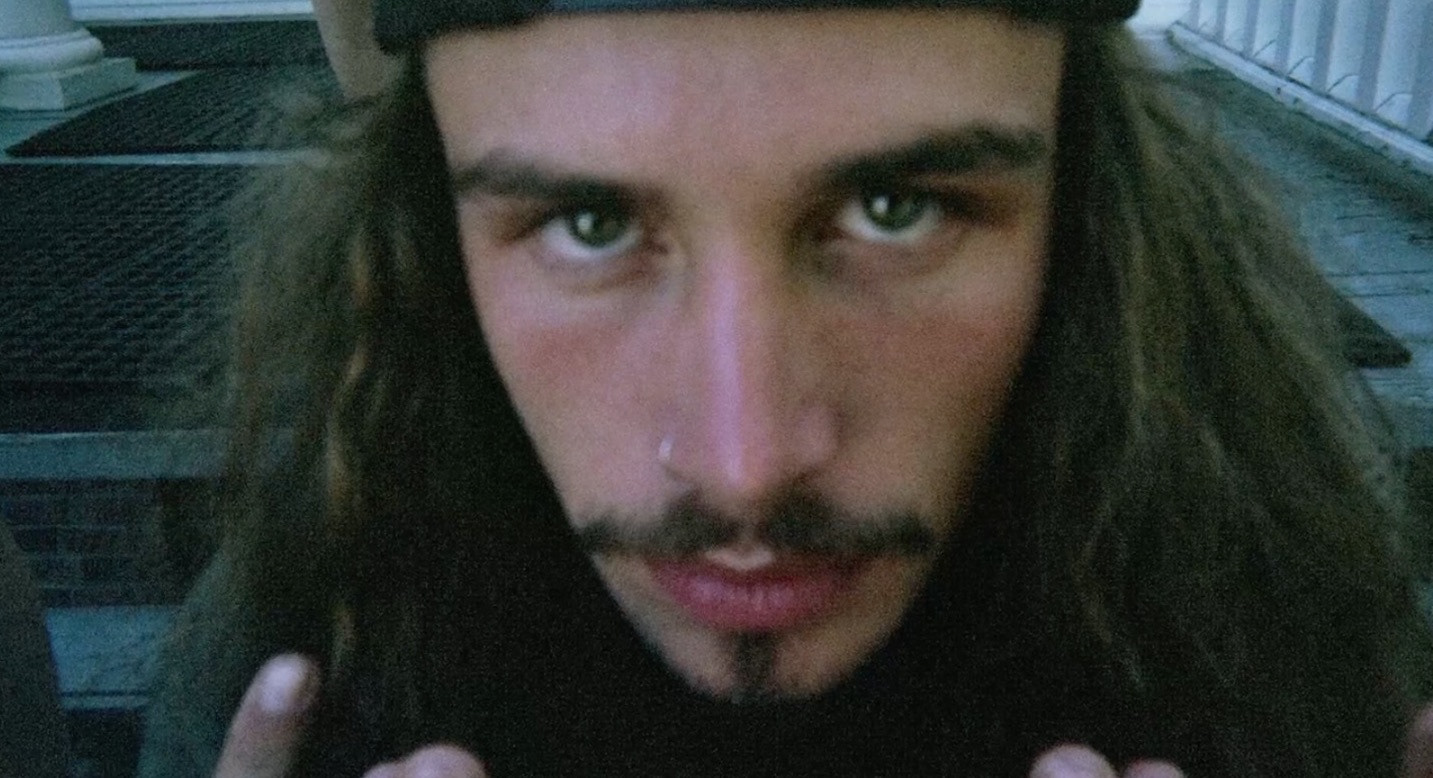 _
This global digital campaign will go live across all social channels, helping Ray-Ban fans find the courage to be a part of the #ItTakesCourage campaign.
_